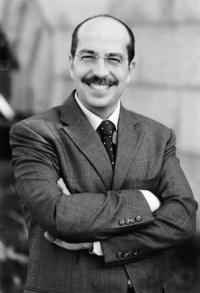 Charles Lebo
Charles "Chuck" LeBeau th the first in the world to start using mechanical trading systems (MTS) to actively trade in commodities and futures markets. From 1963 to the present, for almost 50 years, he remains an active system entrepreneur and propagandist of this universal trading style. Chuck LeBo conducted his first analytical research with the help of a supereum that existed many years ago, long before the advent of personal computers.
He is one of the authors of the book "Computer Analysis of Futures Markets" (McGraw, 1991). To date, this work is recognized worldwide as the best classic book on technical analysis and mechanical trading systems. It has been published in dozens of countries in seven languages. After graduating from college in 1963, he enlisted in the U.S. Army and participated in the Vietnamese campaign as a captain and encrypted Level 5 classified documents. After his military service ended, Chuck began his financial career at E.F. Hutton and Company, where he served as vice president and regional director of operations at E.F. Hutton, licensing and overseeing the company's securities, futures, warrants, insurance products, and supervised and trained office managers, officials, and company executives. After E. F. Hutton in 1987, Chuck left and took up private business. He continued extensive commercial research using technical indicators and established a successful business as a trade advisor in the commodity market. He also helped set up a small hedge fund and was a major controlling trader and actively trading millions of shares.
Chuck is a recognized expert in technical analysis and lectures for thousands of investors at numerous investment conferences around the world. He was a consultant to the Bank of China, Citigroup and the Abu Dhabi Investment Fund, where he trained foreign exchange traders in computer analysis and computer use to monitor and analyze money market trends.
For many years Chuck has been an active and respected figure in the world of futures and securities. When the National Futures Association (NFA) was founded, Chuck was appointed head of the Business Behavior Control Committee and served on this important committee for fifteen years. He was the arbiter of the NFA and NASD. He was also an experienced witness to the American prosecutor and was an expert in the judicial investigation into the famous murders of the Billionaire Boys Club.
In addition to his bestselling book, Chuck is the author of numerous articles in trade and market magazines and is considered the greatest authority in technical indicators such as the Average Directional Index (ADX) and the Average Actual Range (ATR) and various exit strategies. He is known as a pioneer in the study of exit time selection and as the creator of the popular "Exit Of the Chandelier", which has become part of many trading platforms such as TradeStation and MetaStock.
A few years ago, Chuck settled in his home near Sedona, Arizona, where he planned to spend most of his time playing golf and writing a book about exit strategies. However, due to his recognition that millions of investors needed a better way out of their equity investment, in which Chuck is considered the best specialist, he gave up a well-deserved retirement to develop SmartStops and run a startup company.
Post by first appeared on Globe Trader.