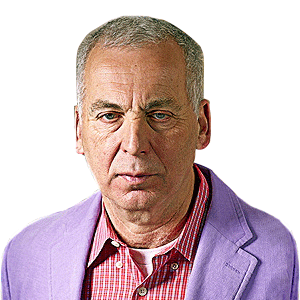 Victor Niederhoffer
Victor Niederhoffer managed to prove in several areas. He is known as a successful hedge fund manager, demand statistics, bestselling author and squash master. The people around this stock investor agree that comprehensive development is not the only one of its strengths.
The characteristics defining its character are called perseverance and perseverance. Actually, in the circles of professional speculators is known as the man who reached the peak, lost his entire capital and, despite the bitterness of defeat, gathered strength and again achieved success.
Early years and career start
Born in 1943, Victor Niederhoffer belongs to the same generation of financiers as Peter Lynch, Bill Gross and Larry Williams. His father, Arthur Niederhoffer, was a police officer and his mother Elaine was a teacher. Victor learned about the world of financial transactions and multimillion-dollar transactions from his grandfather, who was in a personal acquaintance with Jesse Livermore. The future financier's career was awarded to Harvard Education, and his scholarship to a prestigious university provided him with a tennis career. In 1964 he obtained a bachelor's degree in statistics and economics. Five years later, he earned his Ph.D. from the University of Chicago and earned a degree from the University of California, Berkeley.
Niederhoffer academic interests extended to the nature of economic fluctuations. Since 1965, he has combined theoretical research with practical activities at the investment bank Niederhoffer, Cross zeckhauser, Inc., which he founded with his colleagues.
NiederhofferInvestments and George Soros
Writing a dozen influential scientific papers on economics and finance, in the 1980s Niederhoffer founded a trading company NC, Inc. (later Niederhoffer Investments, Inc.). In a short time, the success he achieved caught the attention of George Soros. Soon, financiers concluded a number of partnership agreements under which the entrepreneur Victor Niederhoffer managed the lion's share of Soros's assets in fixed income instruments and currencies. In addition, he began training one of the sons of an outstanding investor.
Loss 1997
Average annual rate The return of NiederhofferInvestments, from its inception until 1996, was 35%, which brought the status of a leading hedge fund organization according to MAR. After making a number of misinvestments, Victor Niederhoffer lost a significant portion of his assets, coupled with a 7.2% fall in the Dow Jones industrial average, leading to the closure of NiederhofferInvestments.
Restoration of item
In 1998, trader Victor Niederhoffer re-entered the financial markets. He traded capital from the sale of a historic collection and a mortgage on his own house. He founded the new Wimbledon Fund and since 2002 has re-established the management of investor funds. At the moment, his strategy is based on predicting medium- and short-term market movements by analysing time series. He also leads a team of budding young traders and is the author of three popular textbooks:
"Universities of the Stock Market Speculator" (1998); "Stock market speculation practice" (2005); "50 Years on Wall Street" (2006).
The news of Victor Niederhoffer's victory and defeat was the first on the globe.